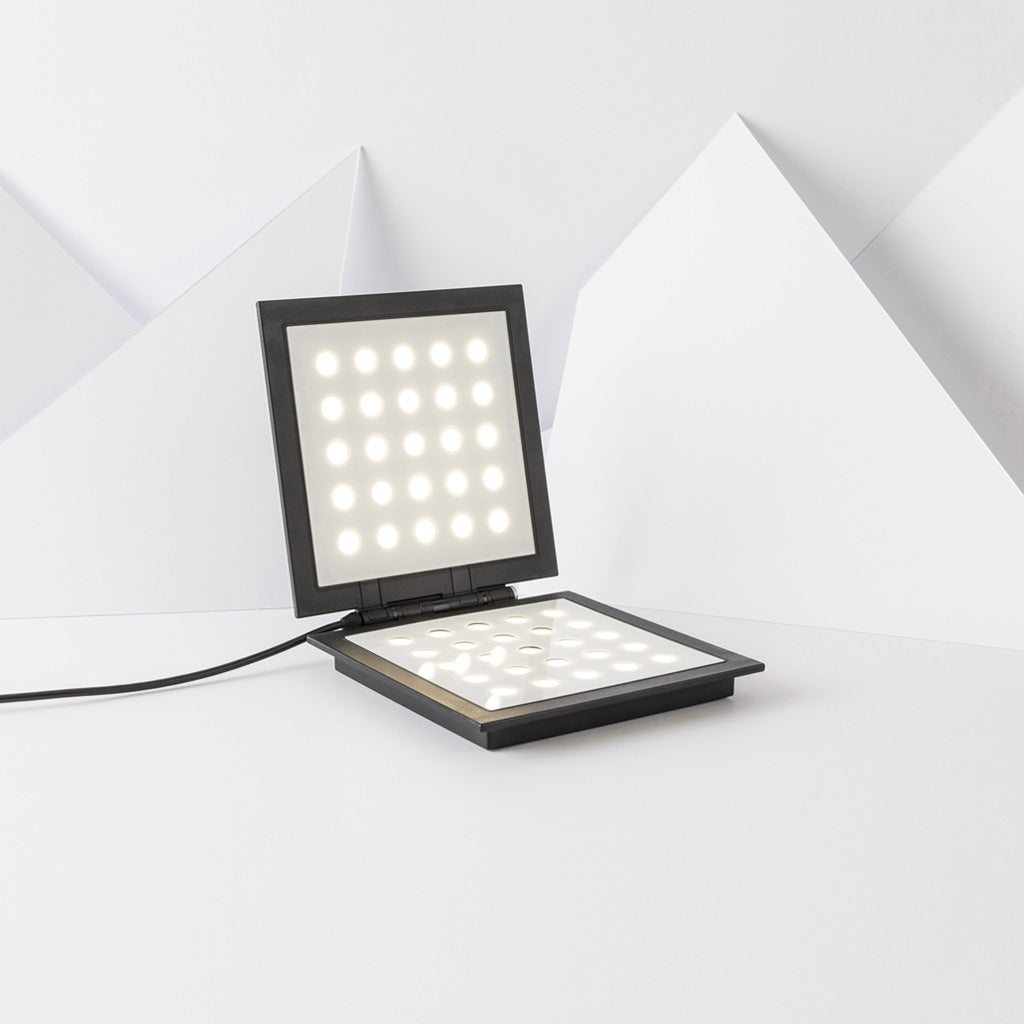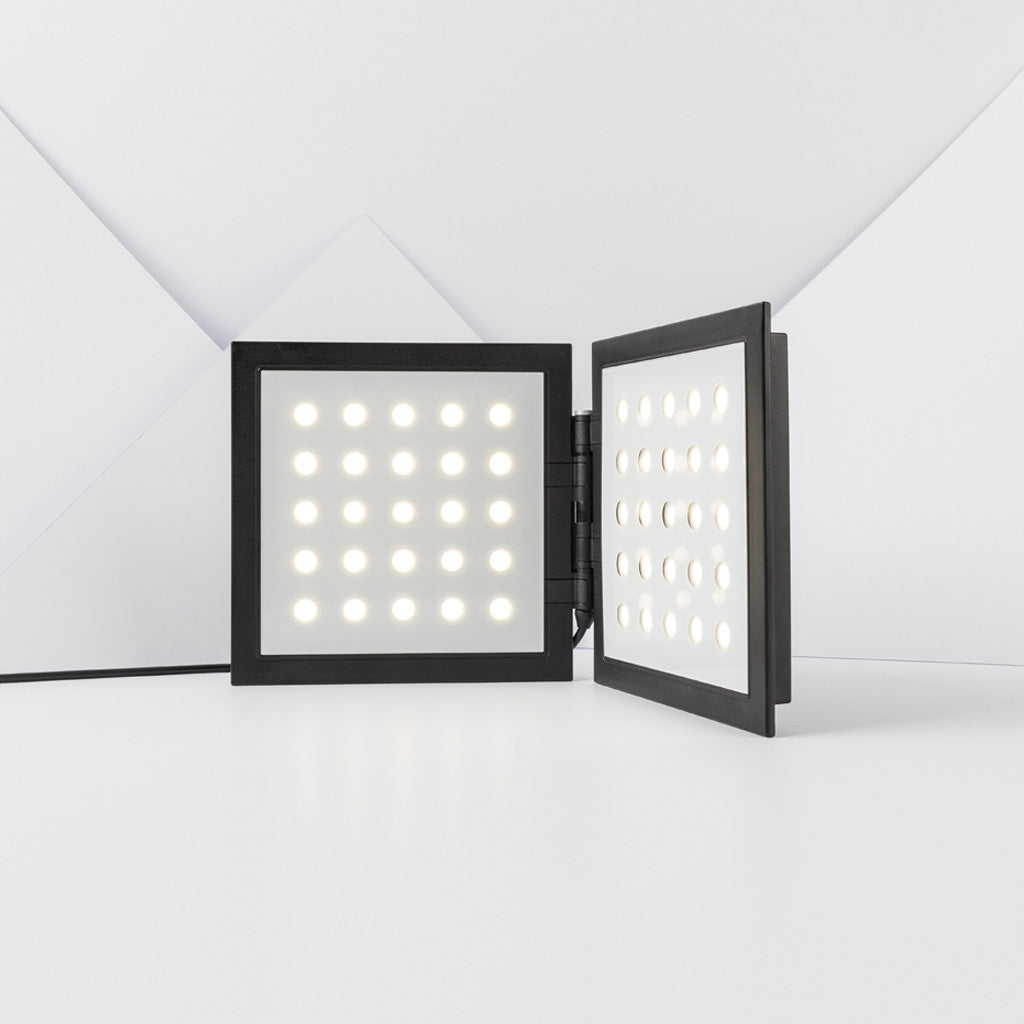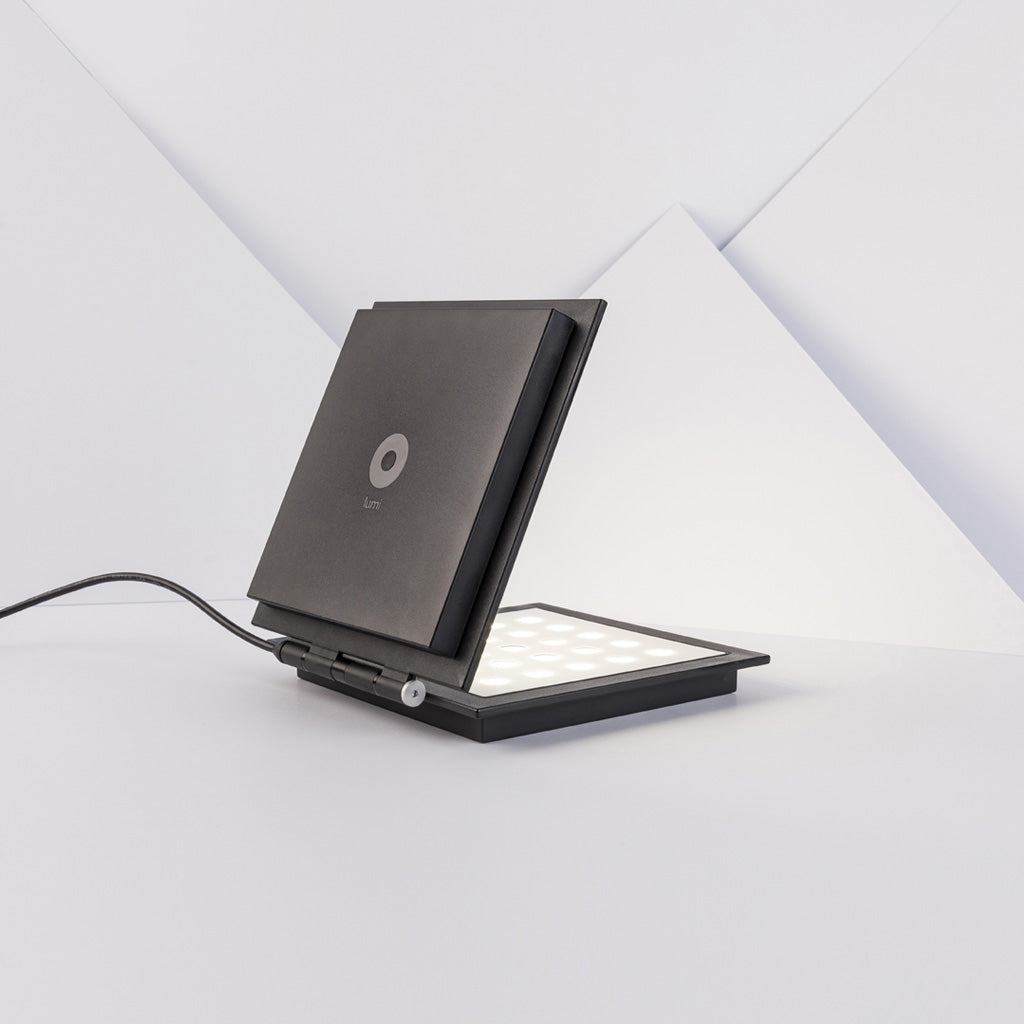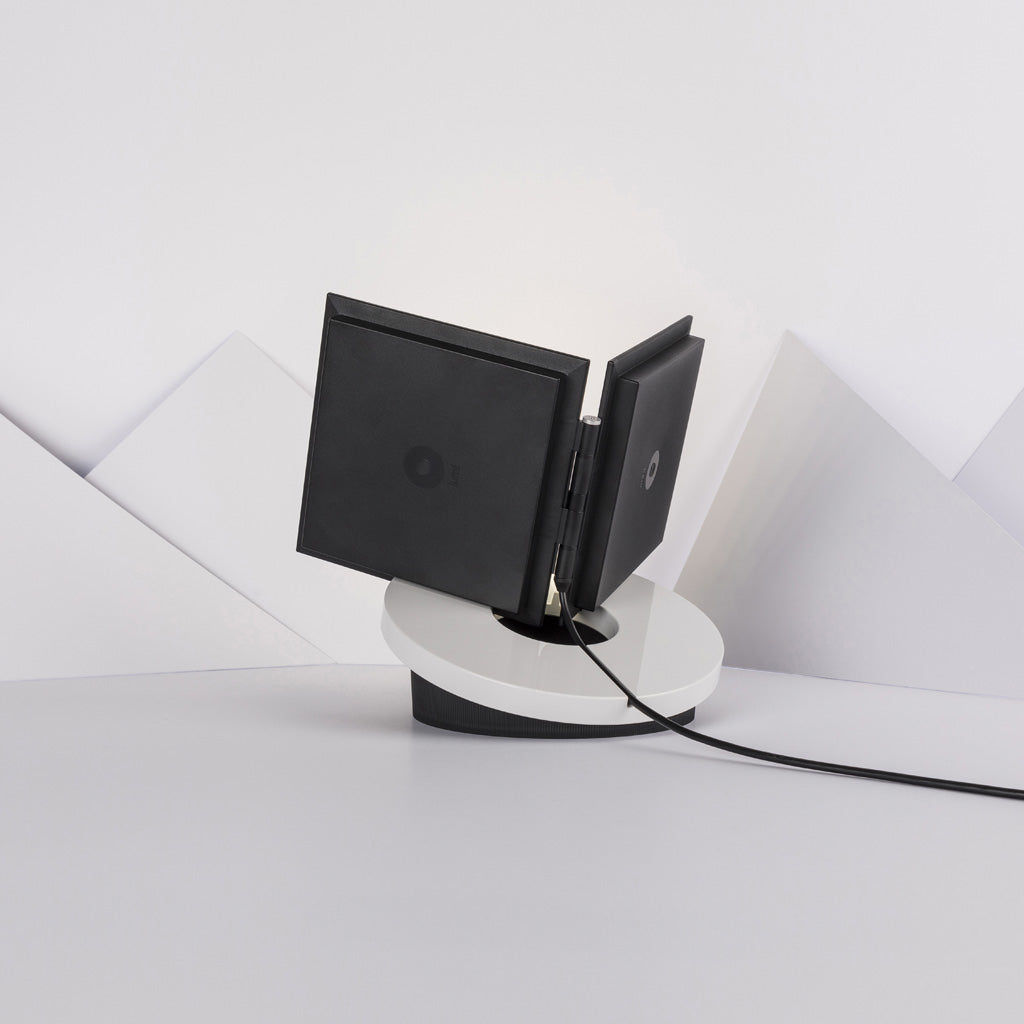 lumi book
Inspired by the simple action of opening and closing a book, lumi book provides two lighting entities which are hinged together allowing each face to be repositioned in relation to the other. The design of the book allows it to be stood on its faces or edges.
The principle usage of lumi book is to create ambient lighting to a space by gently washing walls and ceilings and highlighting objects. Available in two light options, white and spectral white. Spectral white filters the light through coloured lens caps to create a 'white' light.
Product Colour - Black
Light Colour - White
LED - 6W, 3,700K, CRI 83

Product Sheet
Instructions
This product is CE approved only and should only be used in countries which accept this standard. If used in other areas, this is at customers sole risk and responsibility.